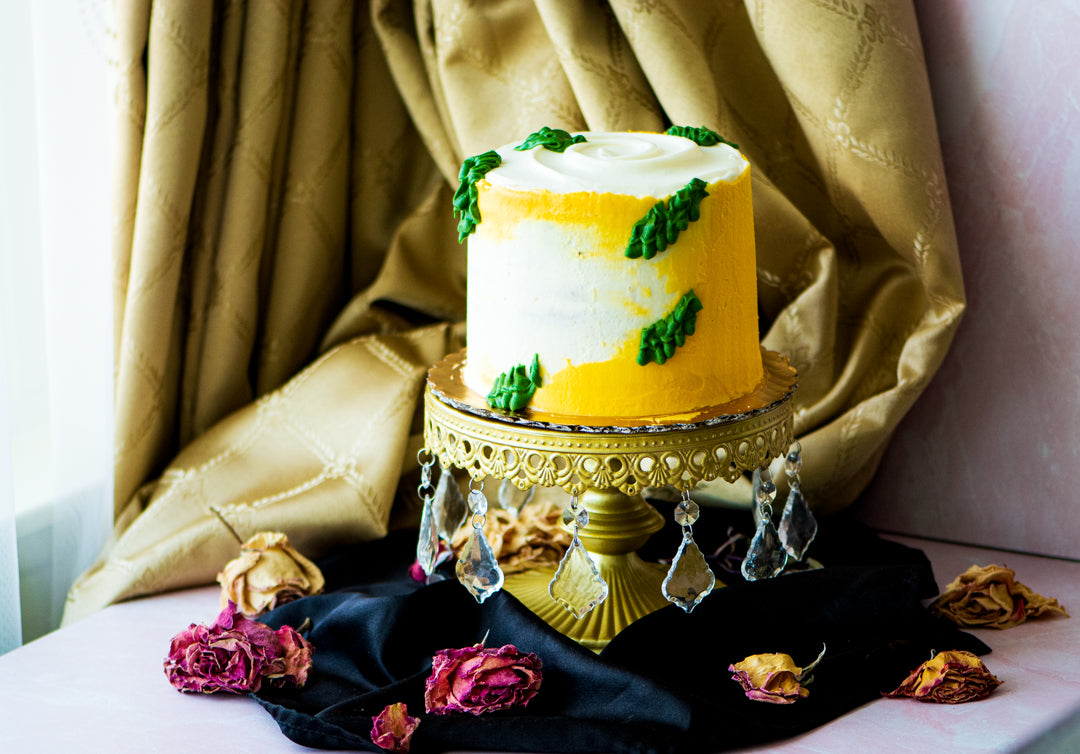 Get a citrusy slice of heaven in this Italian-inspired cake. 🍋
Craving a lemon cake?  Then look no further.  Our Limoncello Cake, inspired by trips throughout the beautiful Italian peninsula (and a few swigs of the classic limoncello liquor during our trips to the south of the Italian 'boot'), pay homage to the unique, citrus-scented drink. 

Here is a flavor breakdown of this yellow-hued beaut: gorgeous layers of lemon cake, filled with Sorrento lemon curd, and frosted with an Italian Cream Cheese Meringue Buttercream.  The buttercream leaves and golden yellow finish harken to the warm sunsets and rustic foliage native to the beautiful country. 

Ready to soak in these delicious flavors?  Order your own personal, citrusy slice of heaven, AKA our Limoncello Cake, today!  Plus, this signature Chipper & Cheeky cake can be made either gluten-free *only* or both vegan + gluten-free!  Please choose your preference during checkout.