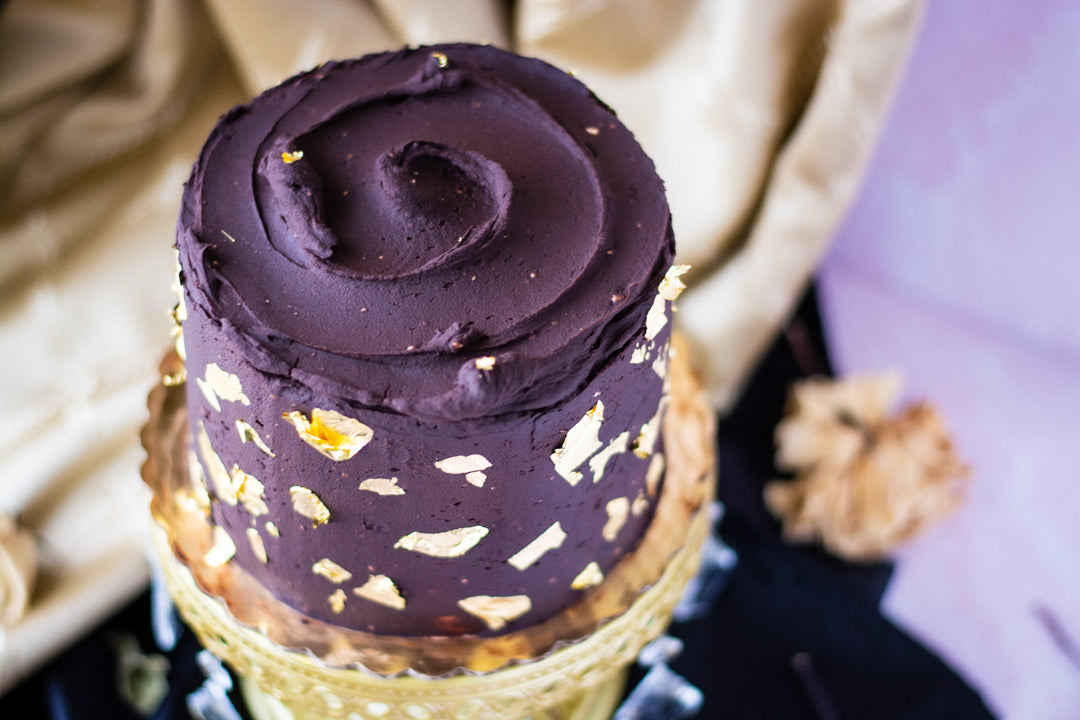 ATTN: Calling all chocolate lovers! 🍫❤️
Meet our signature Vanilla Cardamom Cake.  This delicious twist on the beloved marble cake is anything but simple.
Crave all things chocolate?  We don't mean any run-of-the-mill chocolate flavor, either.  We're talking, wonderfully deep, powerfully rich, seductively full-bodied chocolate.  Are you ready for this mouthful?  
Here's the velvety-rich breakdown, from the inside out: soft layers of vanilla-infused cardamom cake, mixed berry compote, and vanilla cremeux, enrobed in a thick, creamy, delicious layer of Valrhona chocolate ganache.  We added edible gold for a truly decadent finish.
Are you ready for this chocolate dream?  Don't hold back: food is for sustenance, and dessert is for indulgence.  We've sweetened the pot, too: you can get our
Vanilla Cardamom Cake
made either gluten-free *only* or both vegan + gluten-free!