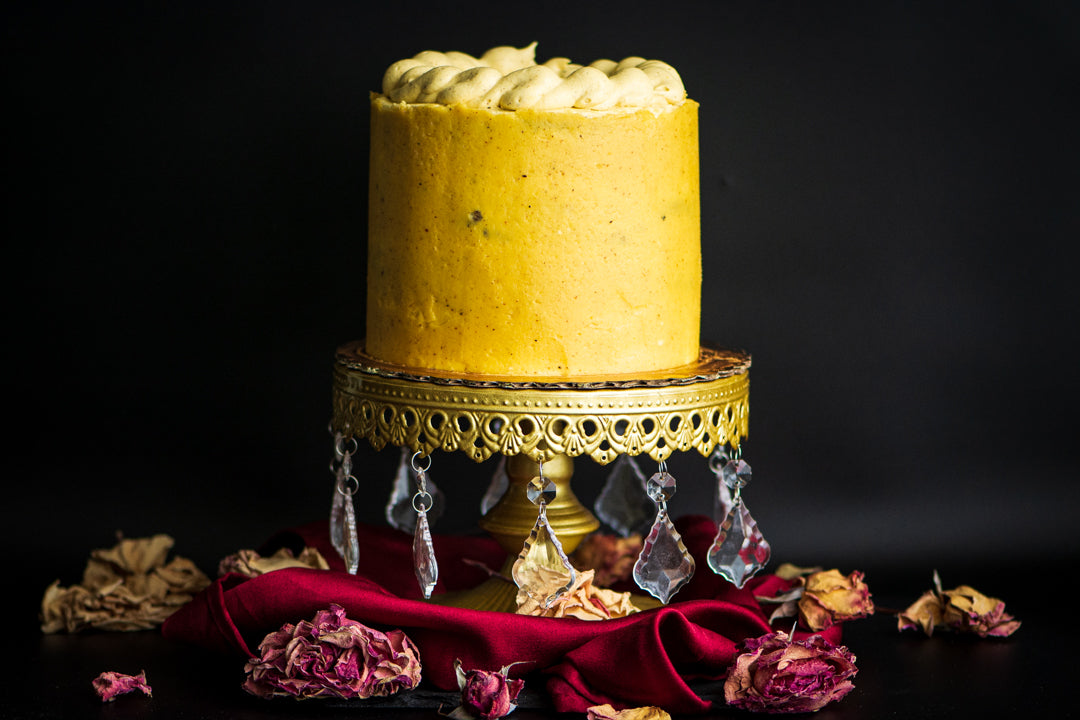 We've taken praline to a whole new level.  Dig in!
We proudly present to you our latest creation: Caramel Cake.  This cake marries a diverse range of flavors, from juicy berry to delicious praliné to take this very special dessert to a whole new level.  Let's dive in! 


Our Caramel Cake is perfect for anyone who loves caramel and hazelnut praliné.  When coming up with this new signature cake, we let pure creativity and curiosity take charge.  Simply put, we wanted to create a jewel that highlights and maximizes the natural flavor of each ingredient we used, and create a complex yet disarmingly inviting combination of flavors that will keep you coming back for more! 
Let's break down this gorgeous cake from the inside out: soft vanilla cake with generous chunks of homemade caramel, creamy Camembert mousse, earthy, rich marionberry compote, smoky caramel filling, and fluffy praliné-infused French buttercream!  The yellow-hued frosting is tout naturel, too, thanks to the whipped egg yolks to make this sunny, caramel-filled cake.  Deep, rich, and utterly delicious!

Are you ready to dive in?  Don't hesitate -- try this absolutely delicious Caramel Cake today!  And, as with all of our signature cakes, we can make this cake both gluten-free + vegan, too!  The plant-based version has a smoky plant-based caramel, white-chocolate coconut cream filling, and an egg-yolk-free buttercream.  Please choose your preference during checkout!