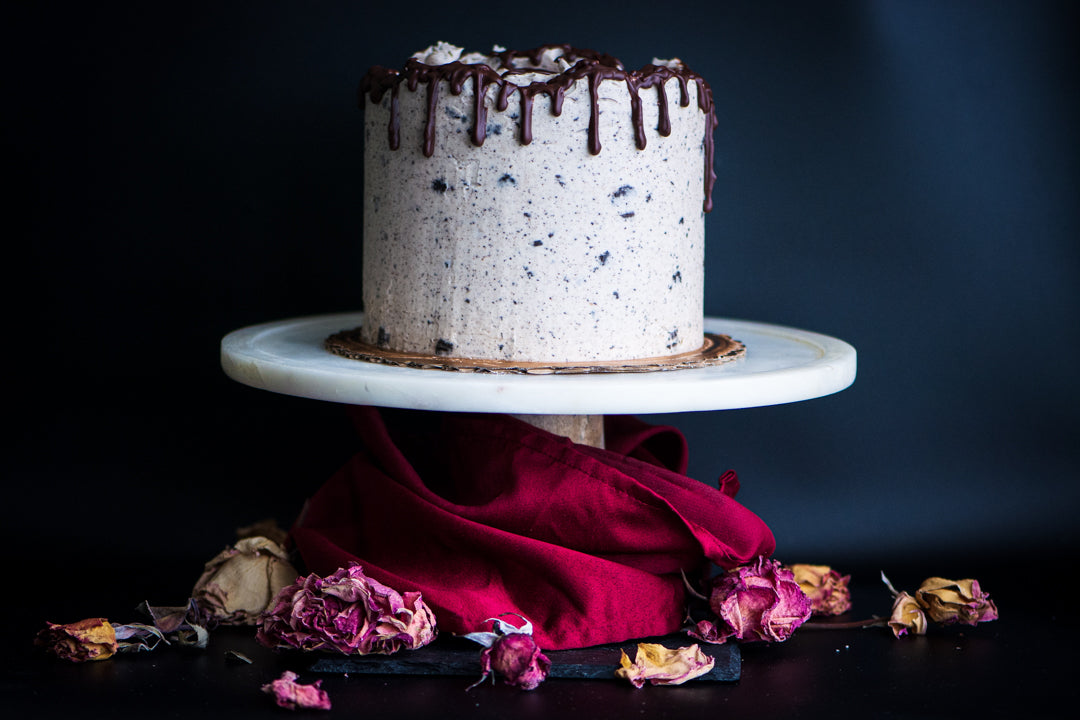 Triple-Layer Brownie Cake
Three layers of brownie cakes, and cookies n' cream frosting.  Almost too good!
Our signature gluten-free triple-layer brownie cake is rich, layered, textured, and oh-so-yummy!
If you're an ever-loving fan of the fudgy brownie, then look no further.  We've spruced up the perfect additions to every successful brownie sheet made in our kitchen over the years and have upscaled those yummy combos into a deliciously layered cake.  Ready to tread this rocky, edible terrain?  Let's mount this bad boy. 😋
Here's a breakdown of these delish layers: blondie cake, chocolate chip blondie cake, and rocky road double-chocolate brownie cake, layered with white chocolate cremeux and dark chocolate cremeux fillings, and cookies n' cream buttercream frosting, topped with homemade marshmallow fluff, and the yummiest chocolate drizzle.
Trust us, the cake is a delicious mouthful, and you won't be able to get enough!  We can make this tasty beaut either gluten-free *only* or both vegan + gluten-free.  Please choose your preference during checkout!
Check out the pictures below, and order your own Triple-Layer Brownie Cake today!