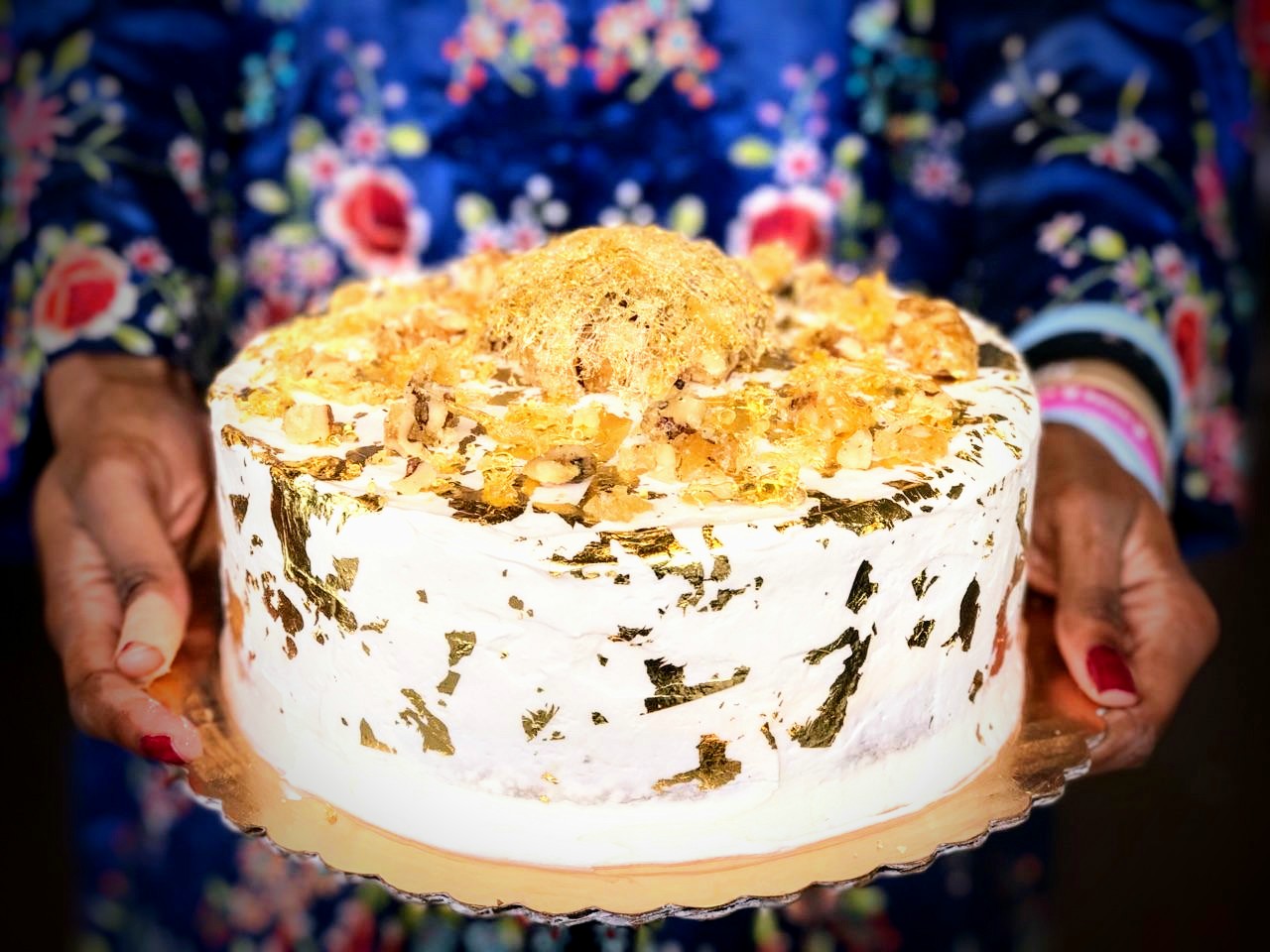 This cake is simply divine.  Seriously.
Feast your eyes on our Golden Sweet Potato Cake.

This cake is absolutely divine... seriously.  This golden goddess of a cake is inspired by the southern Hummingbird cake.  We wanted to kick things up a notch and make it gleam with gold.  Let's break down this delicious beauty from the inside out.
Four layers of sweet potato cake filled with walnuts and raisins and warmed with special spices like cardamom, ground ginger, and nutmeg, a sweet, ginger-infused cream filling, and pillowy vanilla Swiss Meringue Buttercream frosting, topped with spun sugar and a candied walnuts, and decorated with edible gold.  Can't get enough?  Neither can we.

Super moist, fluffy, and golden sweet potato cake, like all of our cakes, can be made either gluten-free *only" or both vegan + gluten free.  Please choose your preference during checkout! 

What are you waiting for? Order your own Golden Sweet Potato Cake today!