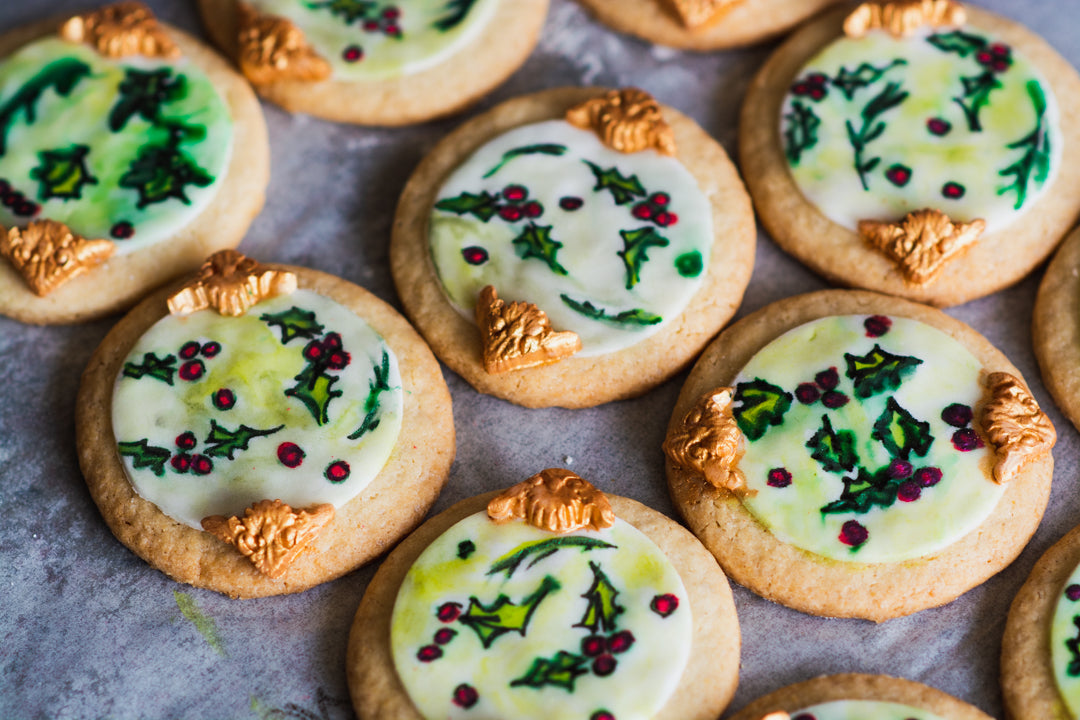 Hand-Painted Sugar Cookies
Enjoy our delicious sugar cookies with the ever-changeable, personal touch! 😋
Ever wondered what it's like to enjoy cookies made just for you and only you? Our Hand-Painted Sugar Cookies answer that question in a delicious way. 😋

Our Hand-Painted Sugar Cookies are made with a sweet sugar cookie dough, topped with rolled marshmallow fondant and espresso syrup. Yum.
These cookies are so much fun to make!  With a a variable pattern hand-painted onto a thin layer of rolled marshmallow fondant, these cookies are really very, very tasty. The espresso syrup just underneath the fondant adds a special touch, too.  We pride ourselves in creating a unique pattern based on your vibes.  Sounds new-agey enough for you?  Good -- these cookies are perfect for that crystal-ball, sugar-scented feel.  
Want a little more control?  No worries.  Get a custom design for an additional price.  These cookies, like all of our cookies, can be made either gluten-free only or both vegan + gluten-free.  Please choose your preference during checkout!
Order a box (minimum 12) of our Hand-Painted Sugar Cookies today!