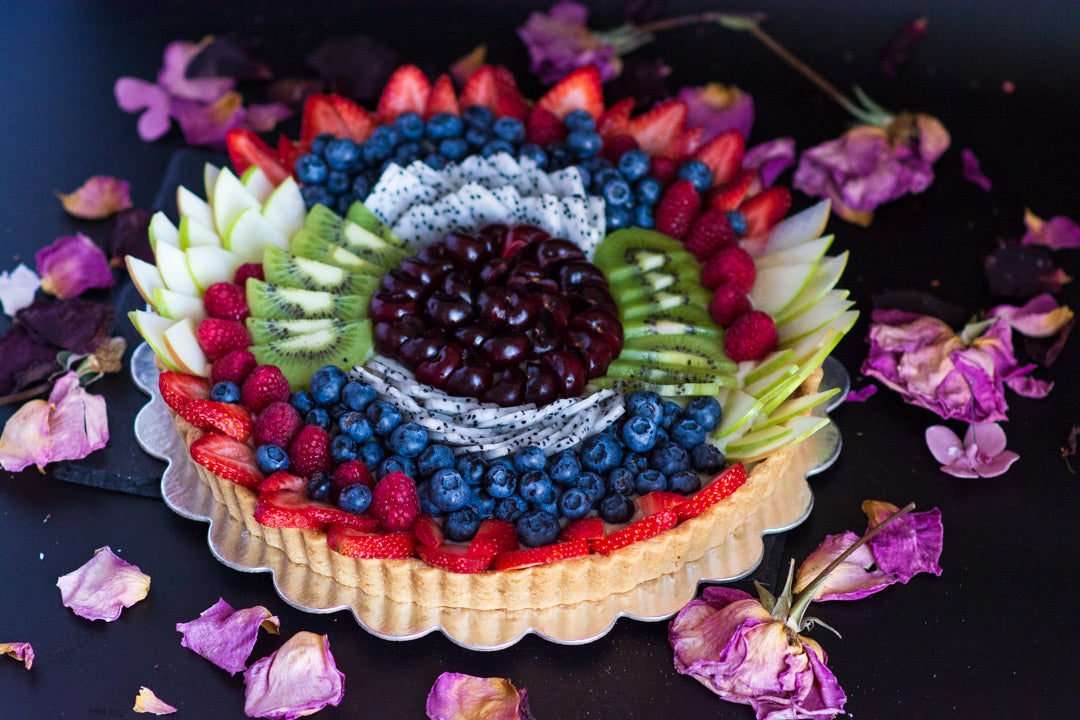 Fresh fruit, almond cake, flaky pastry crust.  Can't go wrong with that combo.
Meet our deliciously decadent Fruit Frangipane Tart. 
Ready for loads of fresh, unabashedly juicy flavor?  Then look no further.  Our fresh Fruit Frangipane Tart tart has an airy almond cake baked right into the sweet pastry crust.  Layered with creamy custard and topped with fruits like raspberries, cherries, apples, blueberries, strawberries, kiwi, and dragon fruit, this colorful showstopper is a definite crowd-pleaser.

This tart is available in 11" only, so it's perfect for sharing (and for getting your fresh fruit quota in for the day 😉).  You can choose either the gluten-free *only* version, or the vegan + gluten-free version during checkout.
Get your own delicious Fruit Frangipane Tart today!