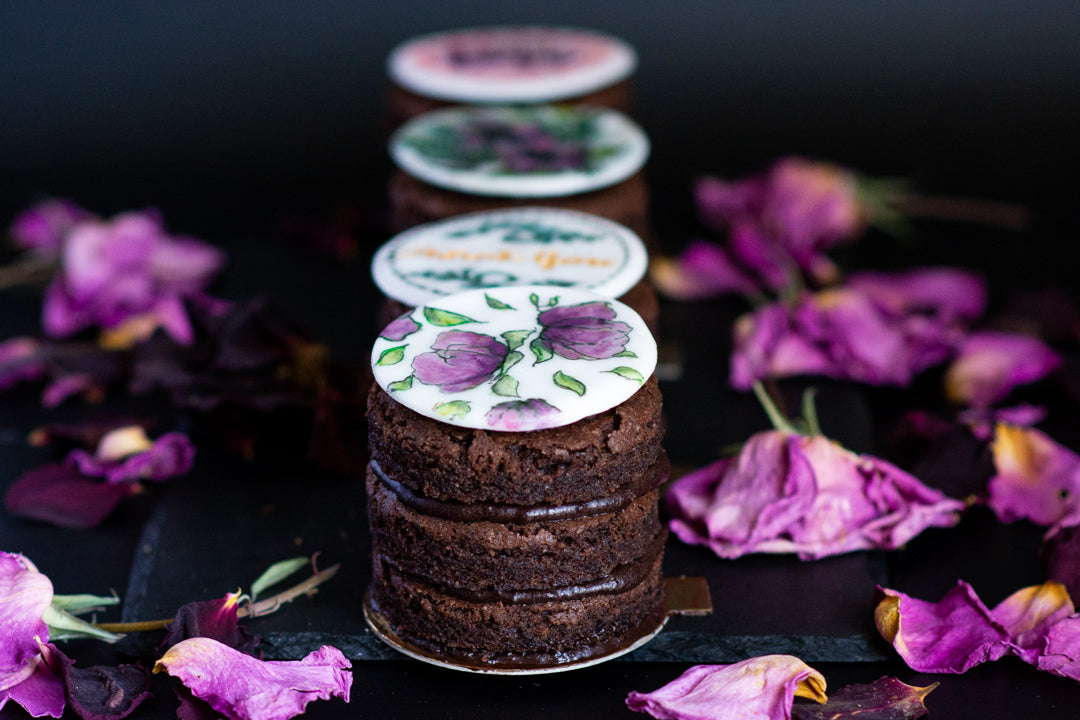 These hand-painted beauts are as pretty as they are tasty.
Craving a sweet treat but don't want a whole cake?  Look no further: we've made some tea cakes, just for you. ❤️
Three layers of our signature gluten-free 'Sinfully Dark' chocolate cake, filled with dark chocolate Swiss meringue buttercream (with blackberry compote folded in), topped with hand-painted fondant discs with a floral finish. 
Full-bodied flavors, bite-size portions.  We're giving you the best of both worlds!  Each order comes with a set of four (minimum).  You can order the gluten-free *only* or the vegan + gluten-free version; just choose your preference during checkout! 
Ready to indulge?  Order a box of our Tea Cakes today!  
Interested in another flavor?  No worries – we got you.  Check out our custom cake order form!