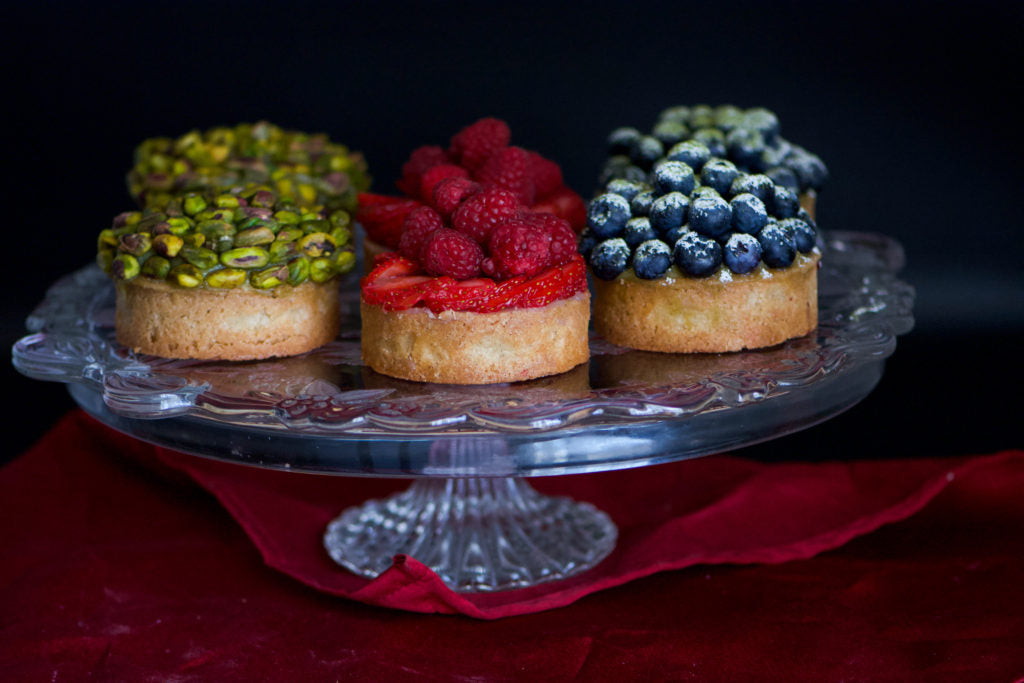 Craving individual tarts?  Then look no further. 😋
We here at Chipper & Cheeky specialize in crafting all sorts of gluten-free treats, including individual tarts!  We have a few yummy options.  Pistachio, blueberry, caramel, matcha, strawberry, and rose are just a few of the flavors that we use to make unique, scrumptious tarts.
Check them out below and order a box of individual tarts (minimum 4) today!
Pistachio individual tart: Caramel, vanilla-infused hazelnut and almond praliné, and pistachio cream, topped with delicious pistachios.
Rose-strawberry compote filled with rose cream, topped with fresh raspberries and strawberries.
Blueberry caramel, matcha cake, and pistachio cream, topped with fresh blueberries, powdered sugar, and matcha.
These tarts can be made either gluten-free *only* or both vegan + gluten-free.  Please choose your preference during checkout!
Get your own box to share with your three besties... or enjoy all four treats yourself like the baddie that you are. 😎