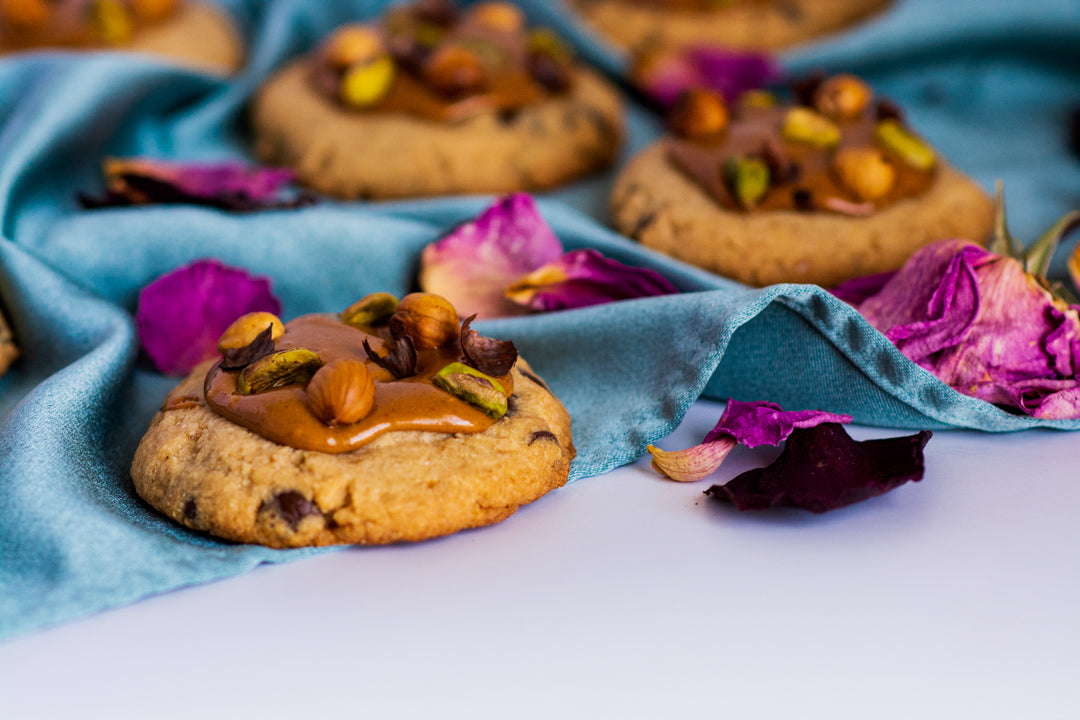 Praliné Chocolate Chip Cookies
Check out these decked-out beauts, sittin' pretty.
If you've never had praliné on top of a delicious chocolate chip cookie, then look no further. 
These cookies are extra in the best way imaginable.  Chocolate chip cookies with perfectly crisp bottoms, topped with homemade praliné, fresh pistachios, and hazelnuts roasted in-house.  Gluten-free and utterly, totally scrumptious. 
You can order these brown-bottomed beauts two ways: either gluten-free *only* or both vegan + gluten-free.  Each box comes with 9 cookies and all the delicious fixings listed above.
Well… what are you waiting for? Order a box of our Praliné Chocolate Chip Cookies today!  Not local... or don't feel like a pickup?  No worries - get our Praliné Chocolate Chip Cookies delivered straight to your door! 😄