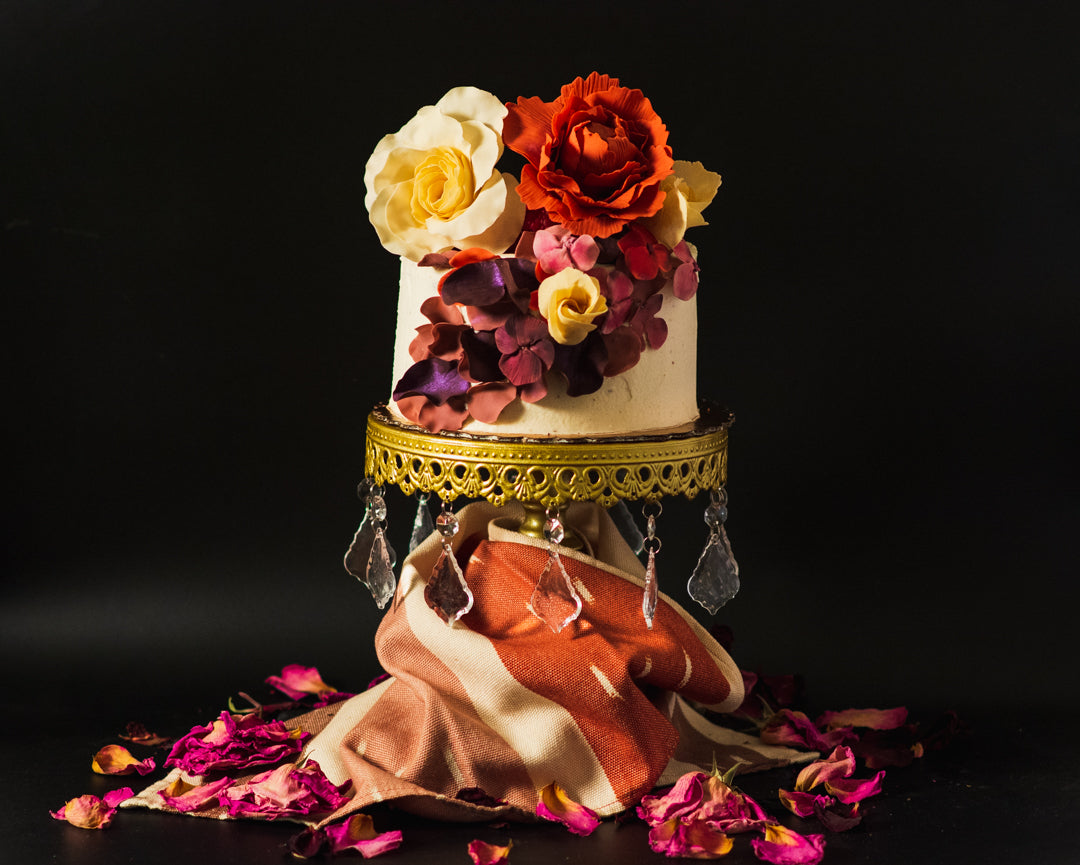 This gorgeous cake takes us back to our Naija roots.
 💖
Let's break down the Plantain Banane Torte -- a gorgeous, delicious stack of goodness, from the inside out. 😄
Layers of plantain cake, filled with tonka bean syrup and custard buttercream, frosted with tonka-bean-infused vanilla buttercream, topped with dried hibiscus powder and fresh raspberries, and decorated with a full range of handmade sugar flowers and petals (available upon request).
Plantain is a Nigerian staple normally used in savory meals, or fried up as dodo, but we wanted to prove that overripe plantain has a uniquely sweet flavor profile, perfect for desserts!  We're so happy to highlight this delectable fruit, and we're proud to feature desserts that take us back to our Naija roots.
Banane Plantain Torte will be a permanent addition to C&C's offerings.  Available in 6″ or 8."  For all of our cakes, you can choose either gluten-free *only* or both vegan and gluten-free: choose your preference during checkout! 

Order the plain version of the delicious Plantain Banane Torte, or place a request for the decorated version today! 🌺