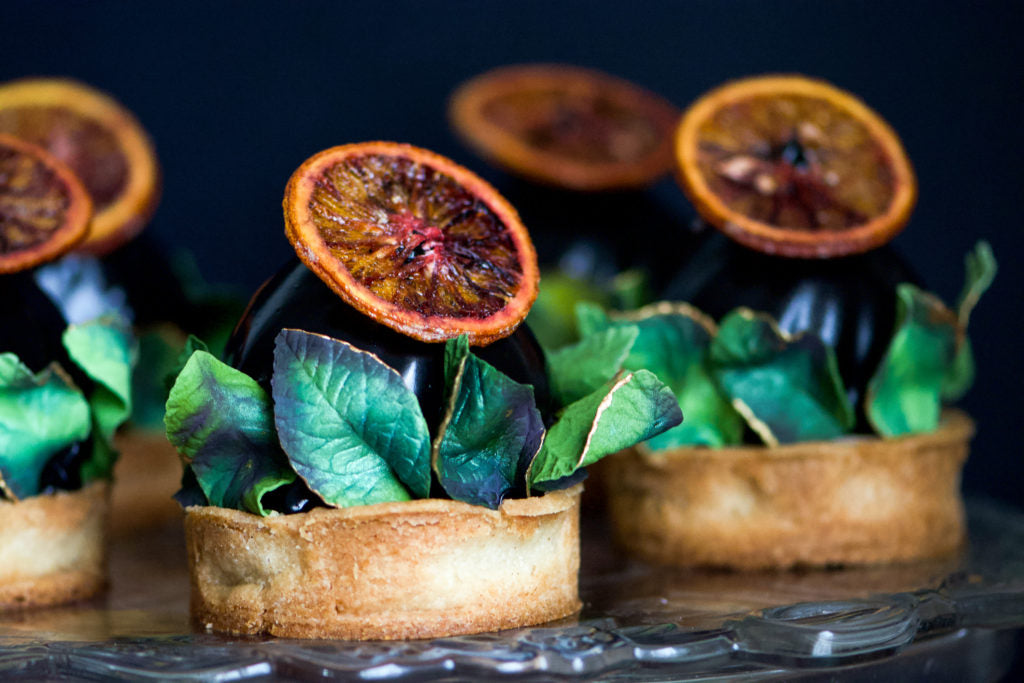 Chocolate Blood Orange Entremet
We're taking our fancy foodwork to the next level.
 ❤️
Introducing Chipper & Cheeky's signature creation: Chocolate Blood Orange Entremet.  This gluten-free dessert sure is pretty, but trust us when we tell you that it's not too pretty to eat! 
Let's break it down from bottom to top: Cardamom tart shell with apricot jam, a vanilla cardamom cake, apricot syrup, chocolate mousse with a blood orange center, topped with a rich, velvety dark chocolate glaze, decorated with a candied blood orange chip and edible, hand-painted sugar leaves.  What a mouthful!  Now, imagine all the glorious flavors.
All homemade and entirely gluten-free.  We're so happy to prove that gluten-free desserts can be delicious as they are beautiful.  These beauts are also available vegan + gluten-free; please choose your preference during checkout!
Drool over the pics below, and order a box of our Chocolate Blood Orange Entremet today!