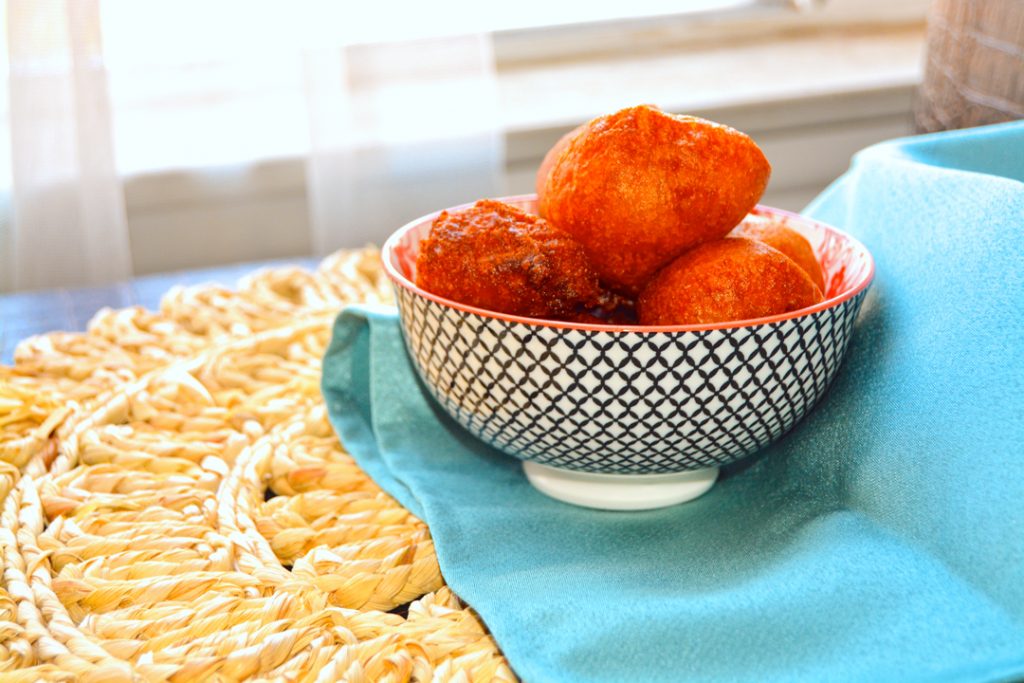 You don't want to miss out on this Nigerian delicacy.
Puff Puff is a Nigerian delicacy, crisped to golden perfection. These fried, crispy balls of goodness are super delicious, and now gluten-free!
You don't have to skimp on flavor when eating gluten-free food, and these delicious treats prove just that!
Made with warming spices like cardamom and nutmeg, these Naija fritters are hard to put down once you start eating!  They are also available for statewide shipping.  Order a box (one dozen per order) of your own
Puff Puff
today, or get out Puff Puff delivered straight to your door!