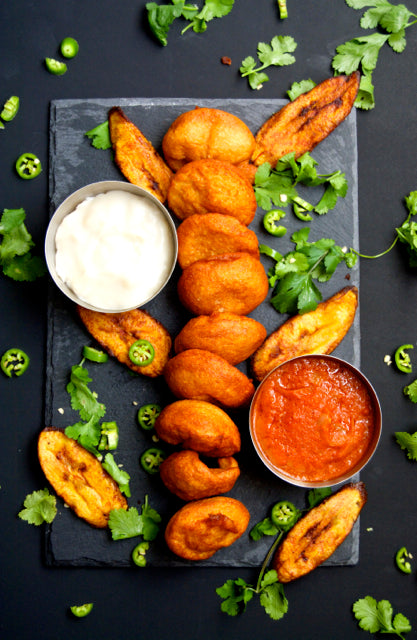 Akara (Nigerian Bean Cakes)
Let's bring it back to our roots.  Growing up, we'd have Akara (Nigerian Bean Cakes) often.  These bean cakes, fried to a golden hue, are perfect for breakfast or for a midday snack!
These delicious bean cakes hail from West Africa, and they're considered a delicacy for very good reason.  They are made with freshly soaked beans and a variety of spices to create a simple, delicious snack.  Normally paired with a custard made from corn, Akara are hearty yet fluffy golden medallions that are supremely yummy.  
Akara is naturally gluten-free... why experiment with tried-and-true tradition?  
Order a box of twelve (12) Akara (Nigerian Bean Cakes) today!