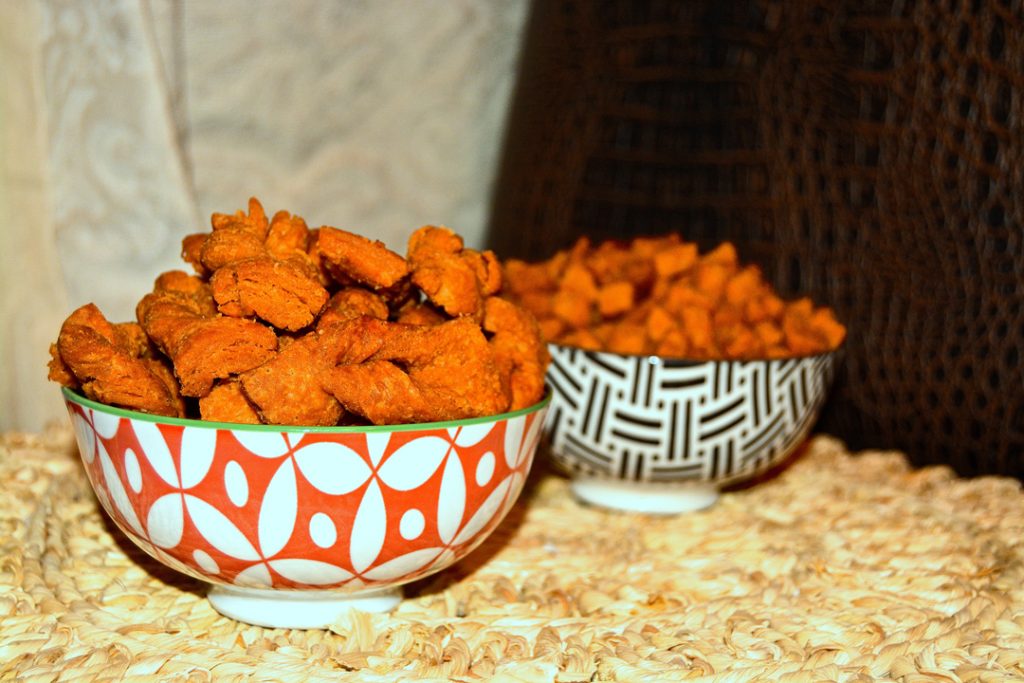 Dig into this yummy Naija snack!  Your taste buds will surely thank you.
😋
Chin chin, a very popular Nigerian snack, is as fun to say as it is to eat! It's so crunchy, and delicious.  We have created our very own vegan, gluten-free version.
Chin chin is extremely popular at Nigerian parties.  In fact, we don't think that we've ever attended a Nigerian function that didn't somehow include chin chin!.  Essentially, they're slightly sweet, crunchy fried cookies.  Yum!
The nice thing about this particular chin chin is that it's not overly crunchy.  Additionally, the rolling technique used to make this special chin chin results in a flaky, buttery bite.
You can order a box of Chin Chin today, either via local pickup or get our Chin Chin delivered!  (Your taste buds will surely thank you! 😋)