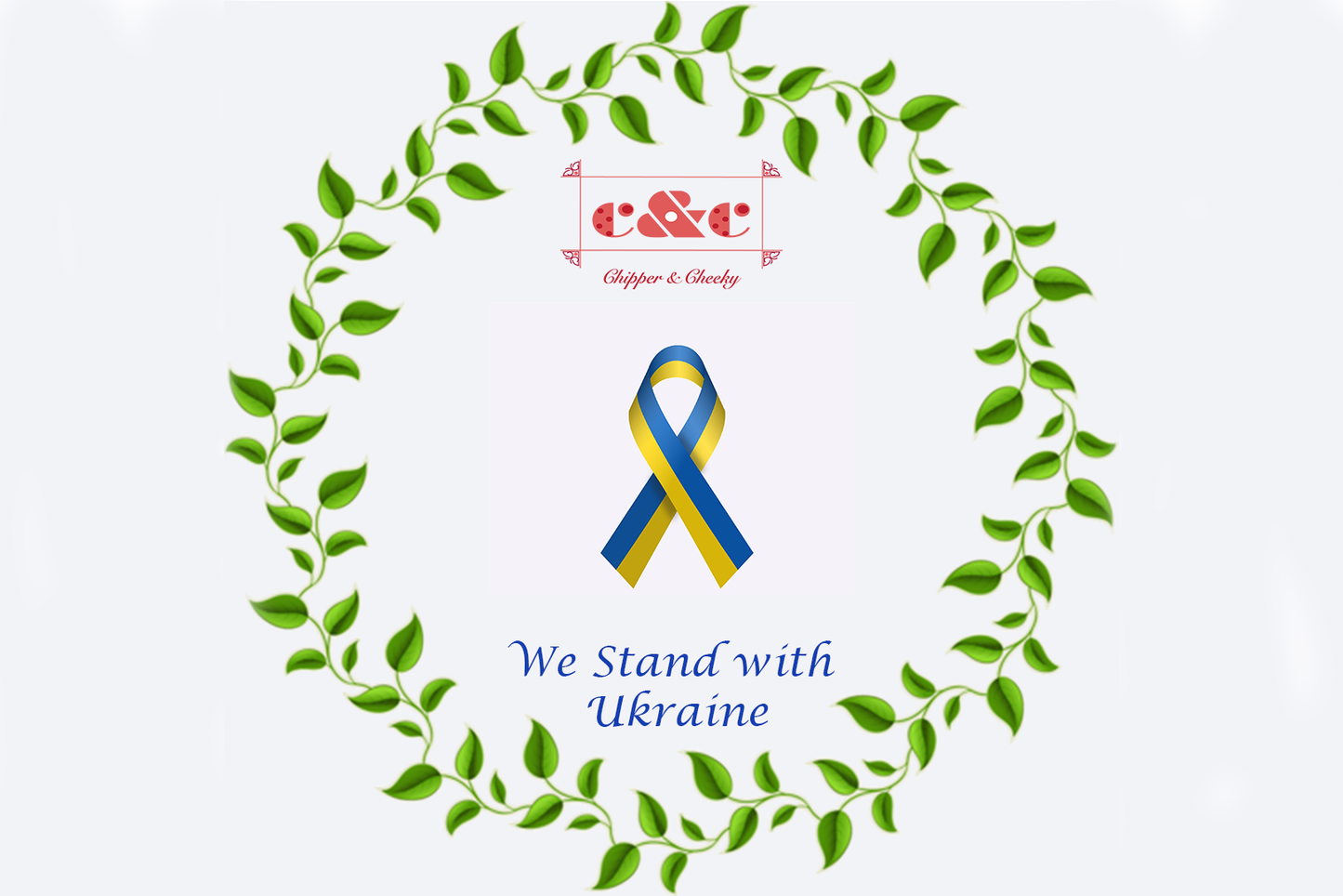 We stand with Ukraine.  Help supportthose affected by the Russo-Ukrainian War with your thoughtful order of Ukrainian scuffles.  100% of the profits will go to two cherished non-profit organizations helping Ukrainian families in need.
All profits from these Ukrainian scuffles will go towards supporting families affected by the Russo-Ukrainian War. 
We Stand With Ukraine.
In an ongoing effort to support the families and children affected by the Russia-Ukraine conflict, Chipper & Cheeky has created a special dessert – Ukrainian scuffles – for our customers to help those in need.  
Ukrainian scuffles are a cinnamon, sugary cookie normally enjoyed during the holiday season.  The devastating conflict is a far cry from the joy and happiness that Christmas can bring.  Nevertheless, the fierce determination of a united people thrust onto the world's center stage has banded together people from all walks of life who share the same sentiment: the sanctity of life and freedom should be cherished, honored, and defended.  It is our sincere hope that these scuffles can in part help our Ukrainian brethren.
Our take on the Ukrainian scuffle infuses a delicious yeasted cookie dough with Tahitian vanilla bean, which we have generously dusted with a blend of cane sugar and Ceylon cinnamon.  In the spirit of greater inclusivity, we're offering two versions to choose from: 1) a gluten-free scuffle, made with organic, free-range eggs, organic dairy milk, and organic, grass-fed butter and 2) a vegan scuffle made using organic wheat flour.  
Each purchase comes with 6 scuffles and is available for shipping only.  As a thank you for your donation, a 1.5oz jar of homemade apple jam, made with Ambrosia and Gala apples, is included in each parcel while supplies last. 
All proceeds will go to two organizations:
 Project HOPE is helping vulnerable families and children in Ukraine receive the medical supplies and other crucial assistance they urgently need.  You can also donate to the organization directly. 
World Central Kitchen is providing meals to Ukrainian families who have either fled the country or have chosen to stay in Ukraine.  Please feel to donate directly to this organization.
Your purchase could make a difference.  Please join Chipper & Cheeky in supporting Ukrainian families who need your help by trying our Ukrainian Scuffles.