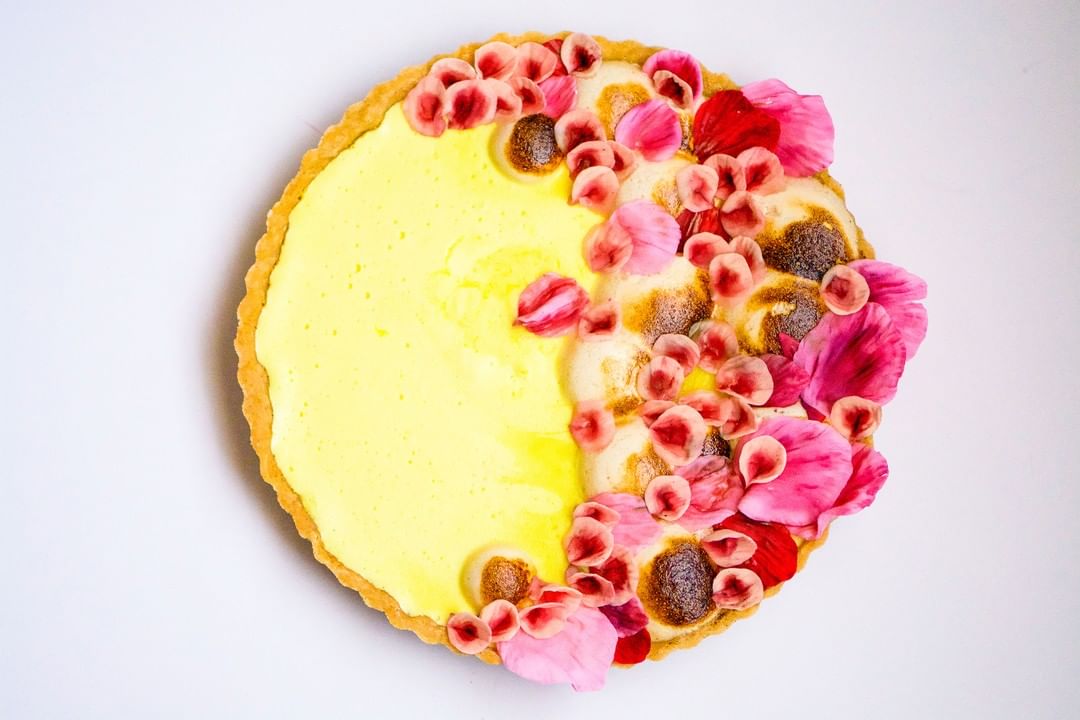 Let's all take a moment to appreciate this gorgeous, summery lemon tart. 💖
Let's all take a moment to appreciate this gorgeous, summery lemon tart. 💖
This summery lemon tart is truly a joy to eat. With a light, airy lemon-coconut mousse and a thin, buttery layer of crust, this citrusy tart is so delicious – all the way to the last bite.
Plus, the edible handmade flower petals make this tart a true showstopper, and they're super tasty too!  This lemon tart is both vegan and gluten-free.
Order this gorgeous 9″ Summery Lemon Tart today!