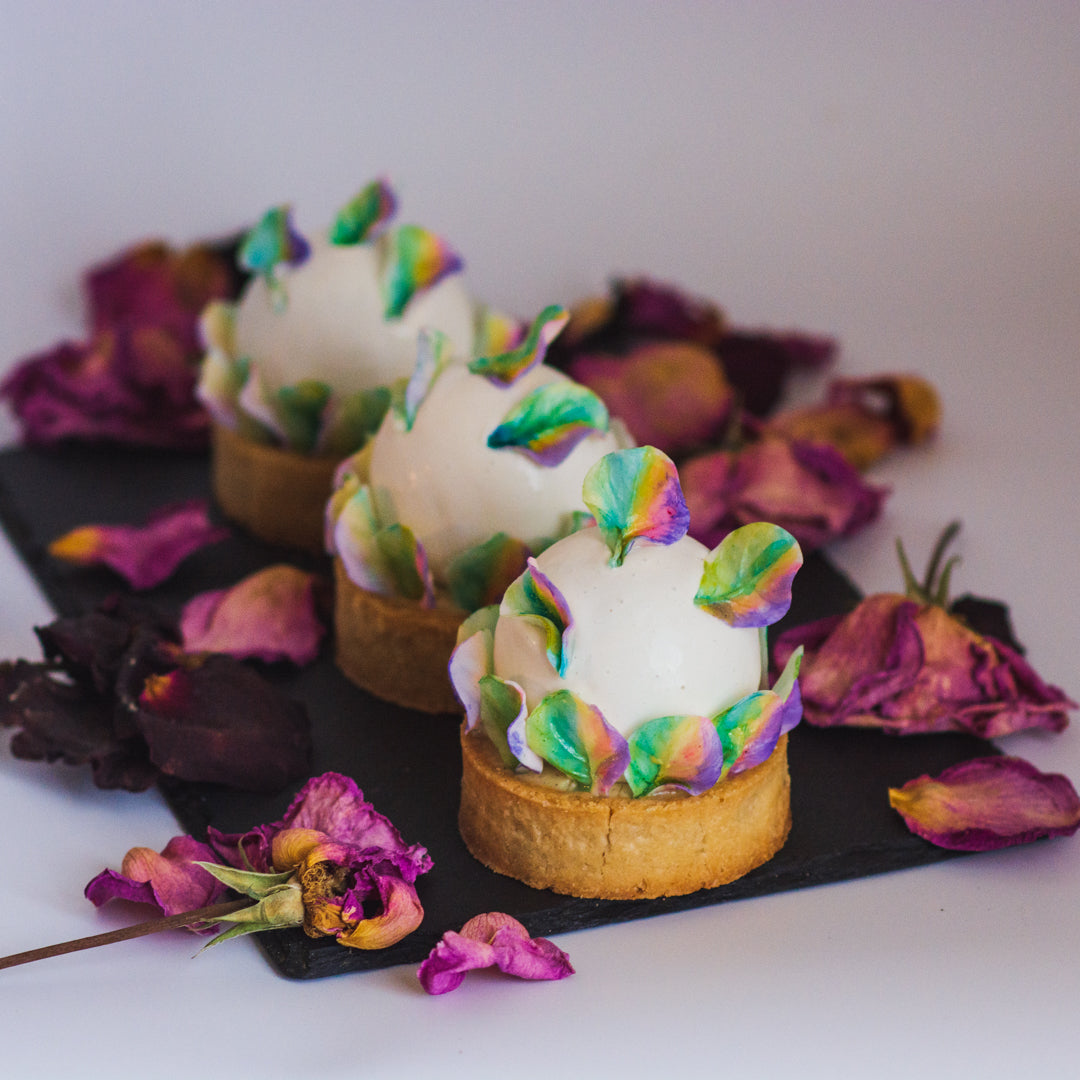 Prove that love is love with these colorful cuties. 🏳️‍🌈
Chipper & Cheeky is happy to celebrate Pride Month (all year round!) with these delicious rainbow entremets!
From the inside out: Spiced mango mousse, matcha mousse, blueberry burst, rambutan jelly, raspberry compote, passion fruit vanilla custard, and a buttery short crust tart shell. Adorned with handmade fondant leaves, painted to reflect the colors of the rainbow. Gluten-free and a little too delicious. 😛

You have two options: gluten-free *only* or both vegan + gluten-free.  Please choose your preference during checkout!
10% of the proceeds for this very special entremet will go to the Los Angeles LGBT Center.  Please don't hesitate to order a delicious treat for a great cause! 🌈
These treats are available YEAR ROUND! 🏳️‍🌈  Order a box of four of our delicious Rainbow Entremets today!